Low is a Dwelling characterized by short hair, lack of trust, and nimble hands and feet. Low Dwellers that are Rodents come with the ability Stealing, which provided them a place in World War III. They would be sent into the enemies' bases to steal survival equipment/supplies. Low Dwellers are usually born without eyelids, so that while they sleep, they may look conscious, or even threatening. Jayde Mouse, a Runaway Kids Founder, would keep her fringe long so that it covered her eyes when she slept.
Low is known literally as The Fight Dwelling.
Low is the first Dwelling in the Group Mountain. The other Dwellings in this Group are High and Earth, and they are all named after the Dwellings' preferred altitude. Low Dwellers prefer a rocky, rugged terrain.
Heredity ED (Dwelling Disorder)
Edit
Low Dwellers are scavengers, meaning that they live off of the scraps of the earth. Their diets are similar to those of a rat. Contrary to this, they may also enjoy high quality food made for humans. They treat this specially and eat it formally.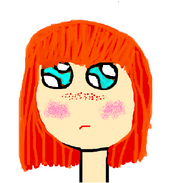 Gender Ratio
Edit
The chances of being a Mountain Dweller are the same as all other Dwellings: 1 in 6. Low is a highly masculine Dwelling, as are all of its Dwellers. The gender split is roughly 80:20, more to the males' side.
Notable Low Dwellers
Edit
Jayde Mouse (1983 - 1999), one of the six founders of Runaway Kids, was the first registered Low Dweller.
Katy Donkey (2000 -) is the only known Route Specialist in the North Island of New Zealand.